BizHat.com > Movies > Actress

Shakeela
Shakeela | More about Shakeela | Gallery 1 | Gallery 2 | Movie Clips Download

Shakeela to act in Tamil film again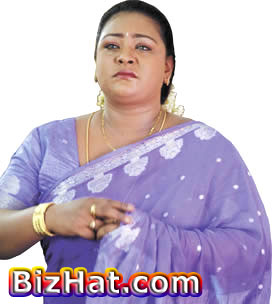 Kerala actress Shakeela has acted in many Tamil movies. Presently she is in many Malayalam films giving a 'Fahrenheit' boost to the Kerala film industry.
Sometime back, her movies were a super hit along with Mamooty and Mohanlal's movies, but her fame gradually faded away. Wonder why? So she switched to act in Tamil films and now hopes that she could build her chance in Tamil cinema.
She has been cast in Anbu Tholai where she does a very modest role. This movie has been produced under Tirupathi Venakatachalapathi films where she has been given a prestigious main heroine role shunning the usual sexy role. Director Hyath complimented on Shakeela's acting where she has brought high credits to acting in this movie.
In Anbu Tholai, Pandyarajan and Chinni Jayanth are cast as brothers and Ravali plays the heroine role with Pandyarajan. Elzhavu Venu Chakravarthy, R Sundarajan and Vennirai Aadai Murthy are also cast.
After a long break Soundaryan has given the music score. We have Shakeela on one hand and Ravali on the other hand to steal the show in this movie. One can blindly imagine how the movie would be a great hit!
Shakeela in a character role
Pandiyaraj will be seen in Hayath's Anbu Thollai. Shakeela has been roped in to do a character role in the film.
The actress is hot in Kerala, and some actors wanted the industry to boycot her as her films were semi-pornographic and said it killed good cinema.
Film Reviews