BizHat.com > Movies > Actors

Thilakan
Download Thilakan's Movie Clip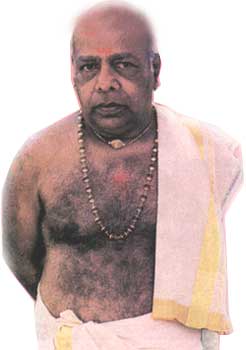 Thilakan,veteran Malayalam actor and winner of many awards, holds a special place in malayalam film industry. Before coming to the film field he played as a theater artist. There he got the training and experience to become a perfect actor in all fields of acting. Thilakan now speaks about the ills plaguing the film industry and Adoor Gopalakrishnan's much publicised criticism of the National Jury.
Interview with Thilakan
Malayalam cinema has been given a raw deal at the National Awards. Was the industry biased against or were there no movies worth mentioning to feature for the awards?
It's a known fact that no good movies are being made in Malayalam cinema. Viewers know it. We in the film industry know it. Aparna Sen's Mr. And Mrs. Iyer was a well-made movie and it deserved to win all the awards it has bagged. Konkona Sen Sharma gave a beautiful performance. Nothing in Malayalam this year could be compared with that movie.
What about Adoor's Nizhalkoothu?
I haven't seen that movie, so I can't comment on it. But I have a grouse against Adoor. He makes films in Malayalam, but not for Malayalees. His movies are first released in film festivals abroad. After the entire world has seen them, he releases his films in Kerala. This might be one of the reasons for the declining audience for his pictures in his home state -- Kerala.
Adoor has criticised Prakash Jha for remaining in the jury even as Ajay Devgan, winner of the best actor award, was acting in his movie Gangajal. What's your view?
I don't know the rules. If rules forbid him, he shouldn't have remained on the jury.
What's ailing the Malayalam film industry?
In the beginning of the eighties, the film industry saw entry of several good actors and directors. They brought new ideas and innovations. But during the last ten years, the industry has become market-driven. The filmmakers want to reap as much from a movie as they can. It's the same with the audience too. When an alcoholic gets maximum kick out of cheap arrack, why should he go for cognac? I mean to say good movies don't see the light of the day.
How is the audience different from what it was 10 years ago?
The audience has changed a lot. A producer recently told me that majority of film goers in Kerala are aged between six and 18. Naturally, filmmakers dish out products that please children and adolescents. That is why comedy pictures are raining in the film industry. Directors like Adoor and Fazil once in a while come up with good movies. But that is not enough.
What should be done to revitalise the film industry in Kerala?
There are no artificial solutions to revive the industry. There are no quickfix solutions. This is a cycle. World over, quality of films are going down. Malayalam films have gone through such crisis before. And they have recovered. This storm will also blow over soon, hopefully.