BizHat.com > Movies > Actors

Sanjay Dutt
Sanjay Dutt | About Sanjay Dutt | Gallery 1 | Gallery 2
Sanjay Dutt was born on 29th July, 1959. He is an Indian Bollywood actor. A two time Filmfare Awards winner, he is the son of Bollywood stars Sunil Dutt and Nargis. On 31 July 2007, Sanjay Dutt was sentenced to a jail term of 6 years for illegal possession of firearms acquired from terrorist acquaintances, who were responsible for the 1993 Mumbai bomb blasts.
Sanjay Dutt was born to one of Bollywood's most well-known star couples, Nargis Dutt and Sunil Dutt. He has two sisters, Priya Dutt and Namrata Dutt. He was educated at the Lawrence School Sanawar. At the age of 12 he made his first film appearance in his father's film Reshma Aur Shera where he had a small role as a qawali singer. While he was still in high school, Sanjay Dutt became a drug addict, probably as he was unable to handle the pressure of being the child of two celebrities. His drug problems worsened his mother's health, who was already diagnosed with cancer. Nargis Dutt died a few weeks before Sanjay Dutt's first film, Rocky, was to be released. A heartbroken Dutt took to doing more drugs. His father sent him to a rehab center in Miami. After attending a rehabilitation program in the United States, a sober Dutt started working in films again.
Sanjay Dutt resurrected his cinema career with movies like Sadak (1991) and Saajan (1991). He received his first Filmfare nomination for the best actor in a lead role, for the film Saajan. His breakthrough role came in Subhash Ghai's Khalnayak (1993), which became a huge hit and gave his career a boost. He received a filmfare nomination for the film.
Sanjay Dutt acted in several successful films in the 1980s, including Vidhaata (1982), Naam (1986), and Hathyar (1989). He was reportedly director Subhash Ghai's first choice to play the lead in Hero (1983), but after witnessing Sanjay Dutt in his drug phase during the shooting of Vidhaata, Ghai picked Jackie Shroff in his place. Sanjay Dutt married Richa Sharma in 1987 (a small-time actress discovered by Dev Anand) who had nursed him back from a lung injury. A year later, the couple had a baby girl, Trishala. Just two months after Trishala's birth, Risha was diagnosed with cancer and the couple separated. Richa moved to United States with her daughter to live with her parents while Dutt pursued his career in Bollywood. After his wife succumbed to brain tumor in 1996, a bitter custody battle between Dutt and his in-laws over the custody of his only daughter ensued, which Dutt lost. Sanjay Dutt's sister, Namrata, married actor Kumar Gaurav, the son of yesteryears Bollywood star Rajendra Kumar.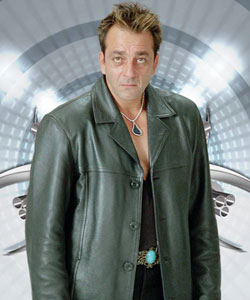 The release of Khalnayak (1993) happened to coincide with Sanjay Dutt's arrest in connection with the 1993 Mumbai Bombings. He was convicted of illegal possession of arms and ammunition, which were allegedly part of the consignment used in the bombings. According to the CBI case filed in a TADA court, it was alleged that the gangster Abu Salem and his men went to Dutt's house on 16 January 1993 and gave him three AK-56 rifles, 25 hand grenades, one 9 mm pistol and cartridges. He returned two AK-56 rifles, hand grenades and cartridges to Hanif Kadawala and Samir Hingora but kept one AK-56 rifle with himself. The rifle and cartridges allegedly formed part of the consignment, which was smuggled into India at Dighi Port on 9 January 1993. On learning that, Mumbai police were looking to question Sanjay Dutt, his father asked him to immediately return from Mauritius, where he was shooting for a film. On learning of Mumbai Police's investigation about his involvement in the blasts, Dutt instructed his friends to destroy the rifle. The rifle was destroyed by Yusuf Nullawalla, Kersi Adjenia, Rusi Mulla and Ajay Marwah in accordance with Dutt's request. Dutt then called the then Mumbai Police Commissioner of Police and informed him of his plans to return to India immediately, where he was arrested upon landing.
Sanjay Dutt acknowledged that he personally knew the other accused, but denied the charges that he was involved with the larger conspiracy. He was arrested on 19 April 1993 (about a month after the blasts) and spent more than 18 months in Arthur Road Jail in Mumbai, before being released on bail. During this time, he received considerable support from the Indian Film Industry, as well as his fans. Once he was released from jail, Sanjay Dutt married Rhea Pillai. In 2001, he was questioned by the Enforcement Directorate about alleged hawala deals in connection with the probe into the underworld-Bollywood nexus. No charges were filed in this case. Also in 2001, an audiotape, allegedly containing a phone conversation between Sanjay Dutt and gangster Chhota Shakeel, surfaced in media. In the conversation, Dutt allegedly complained about his fellow actor Govinda coming late to the sets, among other things.
Sanjay Dutt won himself a fan following with a variety of roles, including gangster and comic roles. He was noted for his performances in several films including Vaastav (1999), Mission Kashmir (2000), Munnabhai M.B.B.S. (2003). He also set up a production company with director Sanjay Gupta. The company, called White Feather Films, produced several films, including Kaante (2002), Musafir (2004) Zinda (2005) and Shootout at Lokhandwala (2007).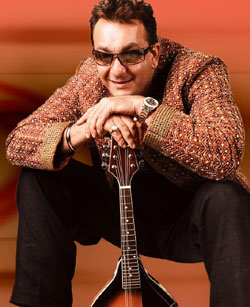 Sanjay Dutt and Rhea Pillai divorced in 2005, after spending the last few years of their marriage apart. Rhea later married tennis player Leander Paes. Sanjay Dutt's father, Sunil Dutt, an active politician, also died in May 2005. Sanjay Dutt's sister, Priya Dutt, contested and won the election for her father's constituency and became a Member of Parliament.
Lage Raho Munnabhai (2006) earned Sanjay Dutt rave reviews. His latest release, Shootout at Lokhandwala (2007), also did well. On 28 November 2006, a special TADA court found actor Sanjay Dutt guilty under the Arms Act of possessing an illegal weapon. He was cleared, however, of the charges of terrorism and conspiracy. Judge P D Kode said of the ruling in the open court, "During my reasoning I have not found him (Sanjay) to be a terrorist." Dutt's bail has been extended a number of times since the ruling and is still in progress. While Sanjay was cleared of terrorism charges namely the TADA Act, one of his friends who transported the AK-56 guns for Sanjay namely Baba Chouhan was found guilty under TADA Act.
On August 2, 2007, Sanjay Dutt was moved from Arthur Road jail in Mumbai to the Yerwada Jail in Pune. Some journalists have noted that in 1922, Mahatma Gandhi was also sent to Yerwada Jail (in reference to Dutt's role as Munna Bhai in Lage Raho Munna Bhai which led to the popularization of the term Gandhigiri in India ) . Since 2002, Yerwada jail has conducted a 'Gandhi Darshan' course in "Gandhian principles" which ends with the 'Gandhi Vichar Pariksha' exam. Dutt has agreed to take the course and the exam according to the director of the program, Asim Sarode. On August 20, 2007, the Supreme Court of India granted him interim bail. He will be released after Yerawada jail authorities get a copy of the court's bail order. The bail is valid till the time the special TADA court, which sentenced Sanjay Dutt on July 31, provides a copy of its judgment to him. Sanjay Dutt was released from jail on August 23 and reached his home in Mumbai on the same day. Maharashtra State prison officials said no special privileges were given to the actor during his stay in the jail.