BizHat.com > Movies > Actors

Padmasree Bharath Mohanlal
Mohanlal | About Mohanlal | Movie Clips | Gallery 1 | Gallery 2
Mohanlal was born on May 21, 1960(which incidentally makes him a Taurean, and he seems to fit the bill) in Pathanamthitta district of Kerala State (India) to Sri Viswanathan Nair and Smt. Santhakumari. He also had an elder brother named Pyare Lal. In his mother's own words, 'quite, a very quite child' is how we can characterize young Mohanlal.
He did his schooling from Mudavanmukal School and Model School (Thiruvananthapuram) and completed his B.com from M.G. College (Thiruvananthapuram). Incidentally, he knows famous director and his personal good friend Priyadarsan(with whom he has worked in the maximum no. of films -29) from childhood. Though not the best of friends at the time (Priyan recalls them fighting over the same girls), they had one common passion that brought them together-Cinema. Priyadarsan still fondly remembers the hours they'd spend together in the college canteen discussing cinema.
It is a little known fact that Mohanlal won a Best Actor Award when in the sixth standard in school, an award usually won only by the people from tenth standard. His genuine interest led him and his friends to establish a company named 'Bharath Cine Group'. On September 3, 1978 they began shooting for 'Thiranottam'. The team included Suresh Kumar, Unni, Priyadarsan, S.Kumar, Ashok Kumar among others. Mohanlal played the role of a mentally challenged servant in the film. The location for shooting was in and around Mohanlal's house at Mudavanmukal and Suresh's house. Even after tiding over financial problems, the film ran into rough weather with the Censor Board and was never released.
But this setback did little to sway the hold of deep love for acting. Even when in college, he went with friends to Chennai (then Madras)-one of the melting pots for South Indian Film Industry-in search of a job as an actor. They occupied Room No 3 of the famous Swamy's lodge. This is when they came across an ad in the Malayala Manorama daily looking for a youngster for a role in a film. Unhappy with the way he looked in photograph, he declined from applying. But Suresh, aware of his natural talent, secretly sent his photograph anyway. Mohanlal received a telegram the next day and very soon was displaying his skills in front of an interview panel comprising of the likes of Fazil, Sibi Malayil and Jijo. As a result, he received the role of the villain in Fazil's 'Manjil Virinja Pookal'.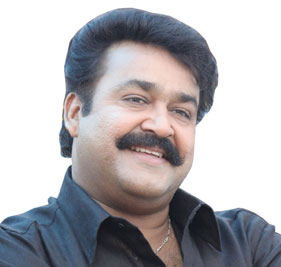 This began his fulltime career as an actor in Malayalam films. A workhorse, he would at one time have 35-40 releases in a year. His major break came in 1986 with the all-time hit 'Rajavinte Makan'. This was also the year when he married Suchitra, daughter of a former actor of Tamil films, Balaji.
He won his first State Award for the film T.P.Balagopalan M.A (1986). He has won 4 of them to date. He won his first Filmfare Award for the film Sanmanasullavarkku Samadhaanam (1986). He has won 5 Filmfare Awards to date. He won his first National Best Actor Award for the film Kireedam released in 1989-albeit the jury award. Later he won Best Actor National Awards for Bharatham (1991) and Vaanaprastham (1999). Apart from this, he has won numerous awards over the years for various films.
The hallmark of Mohanlal's acting is the spontaneity of performance. It is quite a well-known fact that he dosen't seriously rehearse or prepare for his roles. He just becomes the character he is playing for the duration between 'Action' and 'Cut'. So it is not uncommon to hear a reply like 'I don't know' from him when asked about how he carries out something like not blinking when he turns mentally retarded in the film 'Thalavattam', a characteristic even he wasn't aware of at the time; about how he gets the nuances so very right. In his own words " If you study it and then act the role, everything will flounder. Good acting just happens. And personally I don't think one needs to work on the character unless one plays a historical character." For those in front of the screen (the audience), the best thing about Mohanlal is his versatility. It seems he can play absolutely any role under the sun convincingly. And unlike many versatile actors who have traded intensity owing to their versatility, Mohanlal can be most intense if the role demands, the proof being his performances in the numerous action films he's worked in. Priyadarsan calls him the best actor India has ever produced.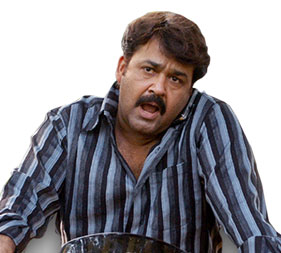 Mohanlal established Pranavam Arts to be able to produce the kind of films he had an intense desire to create. And 'Beautiful' is the least we can say to describe some of his creations. His film 'Kaalapani', released in 1995, won 5 National and 7 State Awards. Another splendid creation, 'Vaanaprastham', released in 1999 won the National Award for Best Film and best actor
In recent years, he has concentrated on working on one film at a time to devote more to quality. In his own words, he's more concerned about whether the script is a good one or not rather than whether the movie will be a big hit or not. A gentle human, he'd do films for friends regardless of the kind of project and the monetary returns. His jovial behaviour with cast and crew has endeared him to one and all.
Mohanlal's innate character is guided by the principle of lack of attachment. He was witness to an unfortunate incident wherein an actor with whom he was performing suddenly collapsed to death in front of him. This incident created a deep impact on his attitude to life. It explains his outlook to life and the reason he has now set his priorities the way he has.
Initially averse to working in Tamil films (his reason being 'too much masala' in them), he has now been part of quite a few, including the controversial 'Iruvar' loosely based on the life of Tamil actor and former Chief Minister of Tamil Nadu M.G.R. directed by the very famous director Mani Ratnam. He commented after the making "Hereafter, I will never work with a man of whom I am a fan." The reason being he often forgot to say 'Cut' while shooting!!!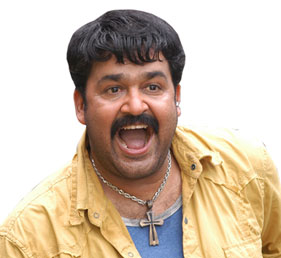 His commitment to his roles is seen in his involvement during the making of the film. It is a well-known fact that he learnt Bharatnatyam for his role in 'Kamaladalam' and learnt 'Kathakali' for his role in 'Vaanaprastham'. Though, typical of this simple and humble human, he often downplays his efforts pointing that it is nothing in comparison to what the masters of the art have put in during years of practice.
Leading a contented life in Chennai (Tamil Nadu) with his wife and two children (Pranavam and Vismaya), he leads a life convinced that there is a force above guiding him through life to whom he gives credits for all his achievements.
We mortals can only wait and pray to continue to be witnesses to the performance of his art while he continues to leave footprints on the sands of time through the medium of cinema.