BizHat.com > Movies > Actors

Jayasurya
Jayasurya | About Jayasurya | Gallery 1 | Gallery 2
His energy is amazing. He does not behave like a star though he is on the road to one. He makes you feel very important. Yes, he's frenetically funny. That's Jayasurya, the handsome, commerce graduate and the latest hero of Malayalam cinema, for you. M
Rapier retorts and high voltage banter come with ease. These are his trump cards too. And best of all, there's a child like enthusiasm. Right now, his heart burns. He has every reason to be so. His debut film, `Ooma Penninu Uriyada Payyan', is slated for release on March 31. His hopes are pinned on the film's success.
Kochiites easily identify him as the king of quips. His `live' television phone-in programmes are hugely popular. He has anchored shows, dubbed for films and has been a professional mimicry artist.
His first major success was when he hosted the show `Jagathy vs Jagathy' on Surya T.V. three years ago.
The programme, which showcased the clippings from the versatile actor Jagathy Sreekumar's films, ran for one- and-a-half years. Then his shows for the city-based channels began to appear.
``The live phone-in programmes on the ACV channel gave me a lot of mileage,'' Jayasurya's eyes sparkle, "and I'm addicted to it''.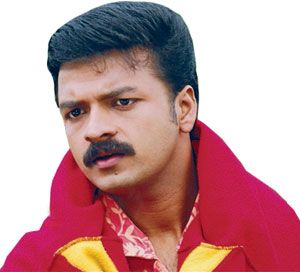 His friendly chat with callers was more appreciated than even the funny questions he asked. His innocent looks, funny one-liners and his uncanny ability to be friendly with the elders as easily as he does with youngsters, made him a popular anchor.
Director Vinayan was looking for a young hero for his new film, `Oomapenninu Uriyada payyan'. He came to know about Jayasurya from his son who had seen the programme on TV.
The immensely talented local Kochi lad who never missed a new film, passed it off as a joke when he first heard about Vinayan's plans to launch him as a hero. "This was too good to believe,'' he says.
Finally, he got the call from the director, a moment he would never forget in his life. His prayers and his parents' blessings have brought him luck, he believes. To be launched by such a successful director in a film with a unique topic is something that not everyone gets.
How can the chatterbox play a mute in the film? "That's one question everyone asks me, even during my television shows,'' smiles the hero.
He had done a lot of homework by staying with such people. On his return from Mookambika, he interacted like a mute person with his fellow passengers on the train, but none could find out the truth. He has learnt sign language also. Once shooting started, the director, his co-stars and the technicians were extremely helpful, he remembers.
Actor Cochin Haneefa, who is also a successful director, gave him some tips during the shoot.
What was the chemistry like with his heroine Kavya Madhavan? "She never behaved like a star,'' he says, "but she's an amazing actress.''
His face lights up at the thought of his first shot for the film. The scene had noted stars like Jagadeesh, Harishree Asokan and Sudheesh, besides the hero. The scene shot was an emotional one and he was thrilled when the director nodded with satisfaction at the end of the perfect take.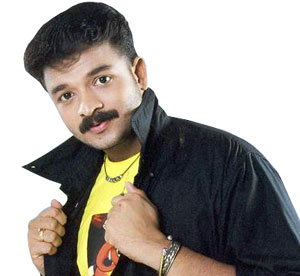 He feels it is the perfect launch pad as the film deals with a serious subject with some excellent comedy scenes too.
But his foray into films was not so easy. He had approached virtually every director in the industry before he finally made it as an actor.
Jayasurya adores Shah Rukh Khan and believes Manju Warrier to be the best thing to have happened to Malayalam cinema in recent times. Quiz him on a role that he wishes should have been his and he says, "Why one? Every time I watch a good movie, I wish I were in it.''
His forthcoming films include `Theruvil Oru Geetham', a Tamil film to be directed by Vinayan, in which he will play opposite the latest Tamil sensation, Laila. Several projects are in the pipeline and he waits with crossed fingers for his dreams to come true.Yes, he is learning dance. "Not much classical though,'' Jayasurya clarifies. The boy next door is going places, surely.